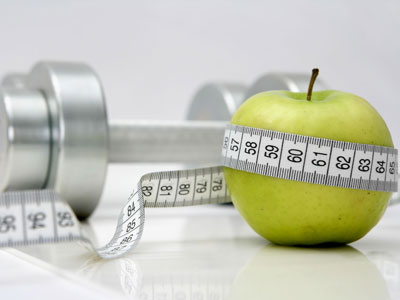 A well-balanced diet plays an important role in maintaining our health. Healthy diets not only allow our bodies to function, they can also help us reach and maintain a healthy bodyweight, reduce our risk of developing chronic disease, and improve our mood and mental wellbeing.
Beach Balance's nutrition counseling program is a collaboration with the CSULB Family and Consumer Science Department and provides dietetic students the opportunity to share their nutrition knowledge with members one-on-one. Sessions are FREE of charge, range from 30-60mins, and are aimed at helping students discover ways to improve their diet.
Our peer nutrition counselors can provide information on:
Basic nutrition concepts, such as macronutrients and how to read food labels
Dieting for weight loss or weight gain
Eating for improved sports performance
Dietary suggestions for medical conditions such as cholesterol or high blood pressure
Scheduling an Appointment
Fall 2023
Registration Period: Sept. 17 - Dec. 1
Looking to adopt a healthier lifestyle through nutrition? Work with a peer nutrition counselor to discover eating habits that best fit your lifestyle, dietary preferences and individualized goals. Virtual and in-person options are available. All nutrition counseling appointments are FREE of charge.
Appointments can be booked online through Acuity, in-person, or over the phone at (562) 985–4794 during Beach Balance operating hours. Appointments must be made 4 days in advance. A completed intake form must be submitted by the end of the next business day to finalize scheduling. **
For more information about our peer nutrition counseling services, please contact This email address is being protected from spambots. You need JavaScript enabled to view it..
**Clients seeking counseling for an eating disorder, or complex medical condition, will be referred to the university's Student Health Services.
Meal Prep 101
Nutrition in a Minute
Have you ever considered using cauliflower as an alternative for rice? If not, here is your opportunity to try out a new product!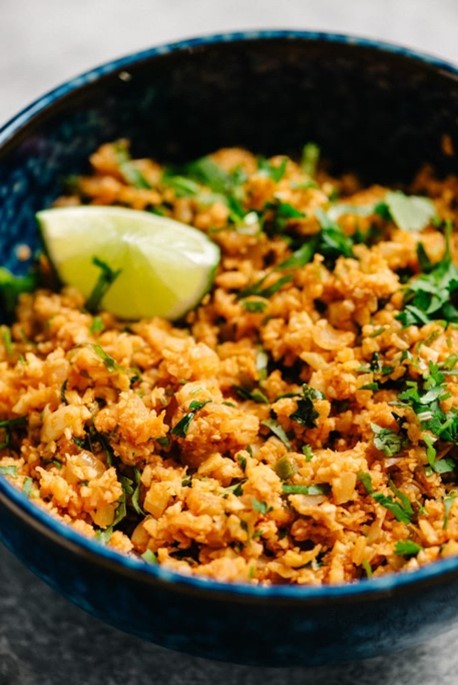 Cauliflower has great health benefits and has continuously been used as an alternative base for many different recipes. Health benefits include high fiber, which is important for preventing digestive conditions such as constipation and inflammation. It also serves as a great source of antioxidants which help protect your cells. Try out this low-carb cauliflower rice bowl to broaden your taste preferences!
Ingredients:
1 lb cauliflower rice
1 tbsp olive oil
1/2 onion, diced
1/2 jalapeño, minced
2 cloves garlic, minced
2 tbsp tomato paste
1 tsp cumin
1 tsp salt
2 tbsp minced cilantro
Directions:
Heat the oil in a large skillet over medium heat.
When the oil is hot, add onion and jalapeño to the pan, stirring often, until softened (about 5 minutes)
Add the garlic and tomato paste and cook for about 1 minute.
Add the cauliflower rice, cumin and salt and cook over medium heat, stirring occasionally for 5 minutes, or until cauliflower is at the desired texture.
Stir in the cilantro before serving.
Servings: 4; Calories: 45 kcals; Carbohydrates: 9g; Protein: 3g; Fats: 4g; Fiber: 4g
Recipe Ideas
Kick start healthy eating with these meal prep recipes. Get recipes like these directly to your mailbox by subscribing to the Beach Balance Newsletter.