The Personal Training Program has been designed to provide each client with a positive experience while assisting with their personal fitness goals. Our trainers are certified through reputable, national organizations, and are experienced in developing personalized programs designed to achieve your health and fitness goals.
Are you ready to get stronger and move better?
The first step on your journey is to schedule a Fitness Assessment with a certified personal trainer. The best part? It's FREE! Deliver a completed PAR-Q sheet to the Fitness Desk to get started.
During your assessment, your personal trainer will take the time to get to know you, your goals and current fitness levels. The SRWC Personal Training program is ideal for all fitness levels and backgrounds. Whether you're trying to rehab from an injury or just get stronger, we have a trainer for you! No matter what they are, our trainers are dedicated to helping you achieve your goals.
One-on-One Training
Buddy Training
Sessions
Student
Non-student
Student
Non-student
1
$37
$52
$47
$62
3
$105
$140
$135
$170
5
$170
$223
$220
$273
10
$320
$420
$420
$520
** Maximum of three people per Buddy Training package. Additional $10 per person per session for groups of three.
Meet Your New Trainer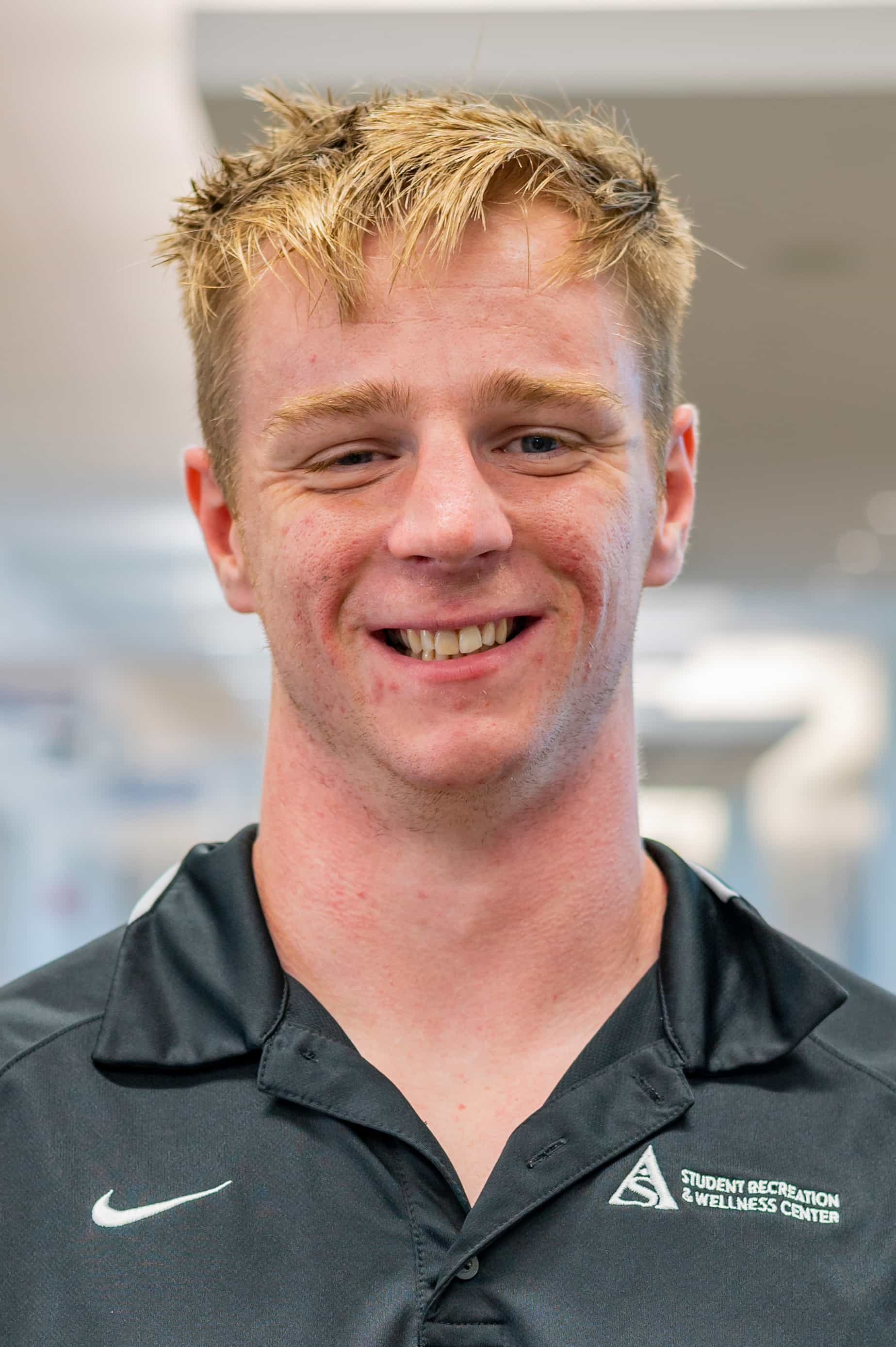 Sean Anthony
Sean Anthony is graduate student studying recreation and leisure at Long Beach State University. He currently holds a certification as a Personal Trainer through the National Academy of Sports Medicine (NASM), with his eyes set on pursuing a nutrition certification through Precision Nutrition.
Sean loves playing sports and has been involved in golf, rugby, football, and even tennis - though he is not as good at tennis as he likes to think. His ultimate goal is to help others achieve their definition of success and to see them thrive the way he was able to. Sean acts as a mentor to this clients by guiding them through exercises and being a person to go to, not only for workout advice but also for motivational support.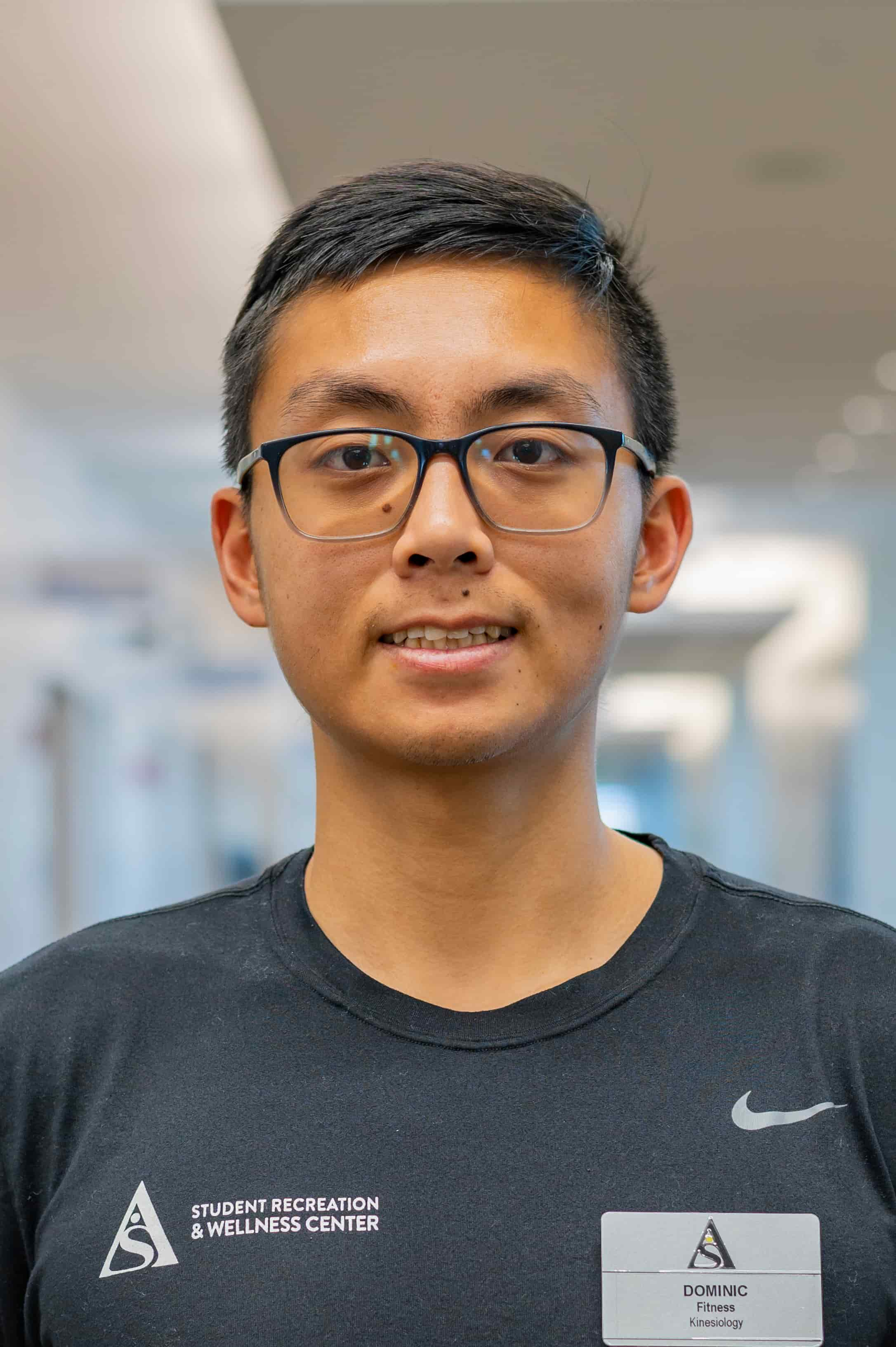 Dominic Nguyen
Dominic Nguyen is currently a senior studying kinesiology at Long Beach State University. He's a certified personal trainer through the National Academy of Sports Medicine (NASM) and hopes to complete the strength and conditioning specialist certification (CSCS) after graduation.
Dominic has a passion for sports and athletic performance. He has an extensive background in tennis and boxing - competing and coaching in both sports. As a trainer, Dominic has the goal of helping everyone become the strongest version of themselves. Dominic loves to train and believes that training can help everyone - not just in their physical pursuits but in life as well.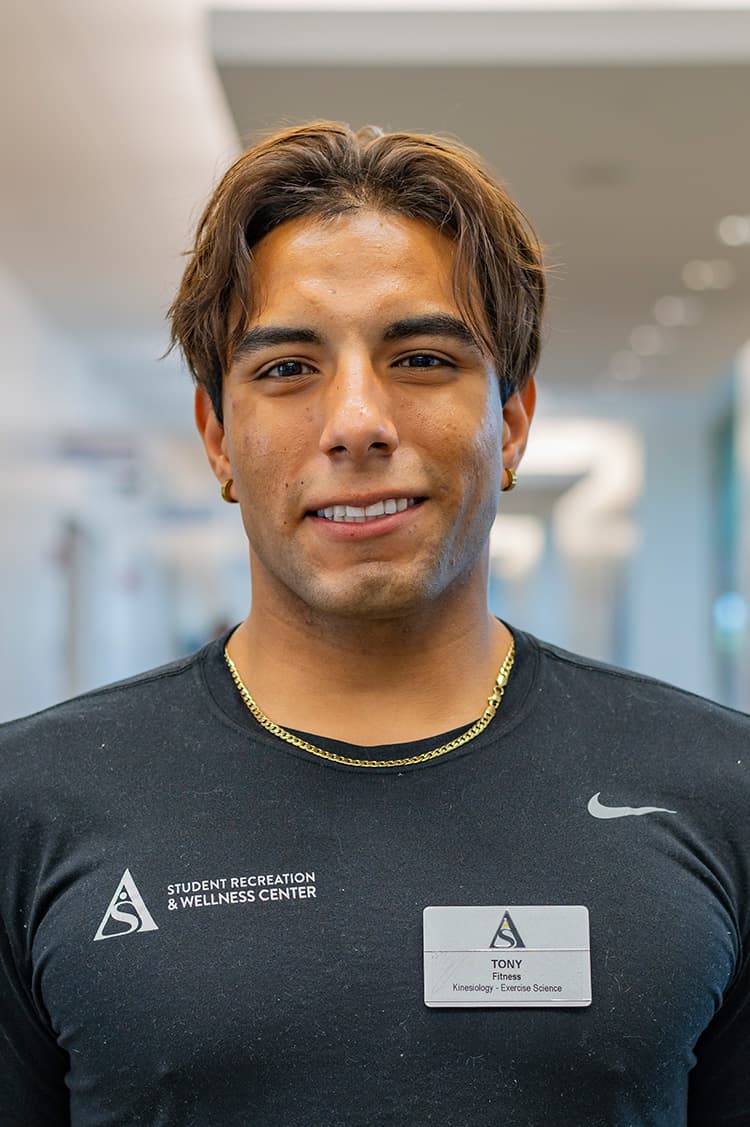 Tony Floyd
Tony Floyd is in his junior year at Long Beach State University. He earned his Associates Degree in Kinesiology from Santa Barbara City College and his personal training certification from the National Academy of Sports Medicine (NASM). Tony is currently pursuing a corrective exercise specialization (CES) from NASM and aims to one day become a physical therapist.
Tony loves to work out and play sports such as football, basketball and - his favorite - lacrosse. He believes that fitness can change someone's life like it has for him. His goal is to help people achieve their goals by teaching proper form, dedication and consistency in the gym. If you can't find Tony in the gym, check again! You should find him there.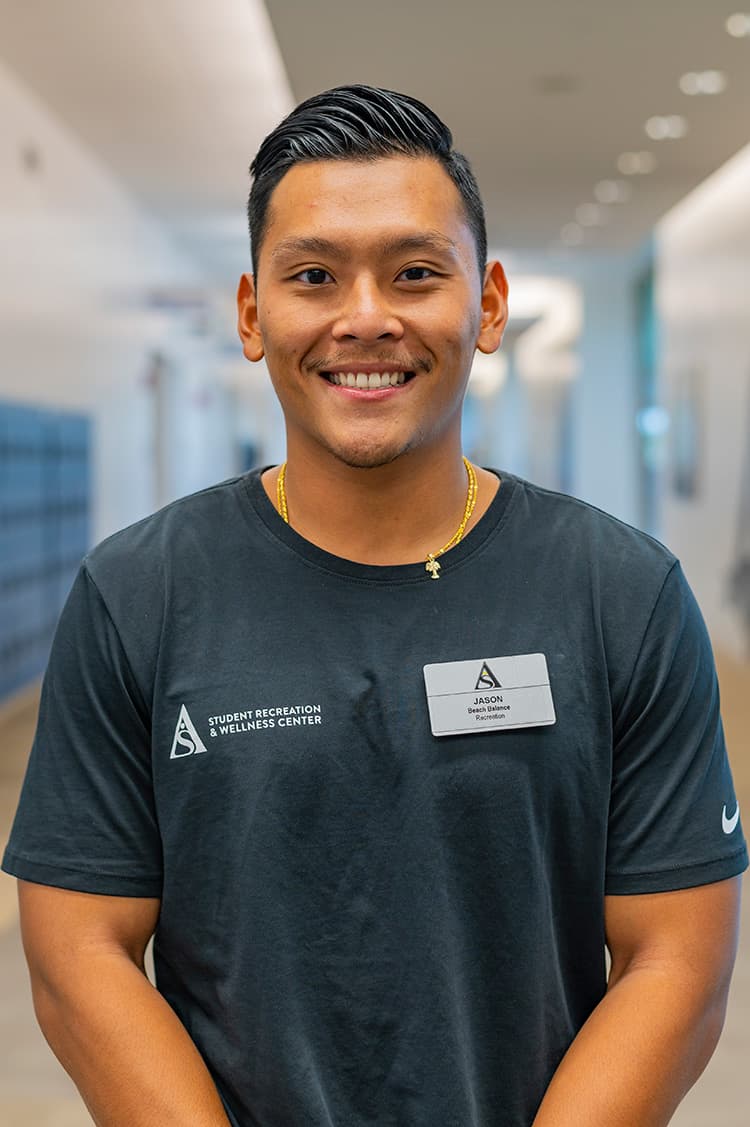 Jason Han
Jason Han is a senior at Long Beach State University and works at the SRWC as a certified personal trainer and Beach Balance assistant. Jason earned a personal training certification from his home country of Taiwan, with his eyes set on obtaining an equivalent certification through the National Academy of Sports Medicine (NASM).
Jason loves playing sports and has been involved in baseball, basketball, football, and even boxing. He hopes to create a close relationship with his clients, helping them to achieve their goals and have a better lifestyle - both mentally and physically. He believes that encouragement and motivational support are the key to success. If you can't find Jason at the gym, you can find him at the beach.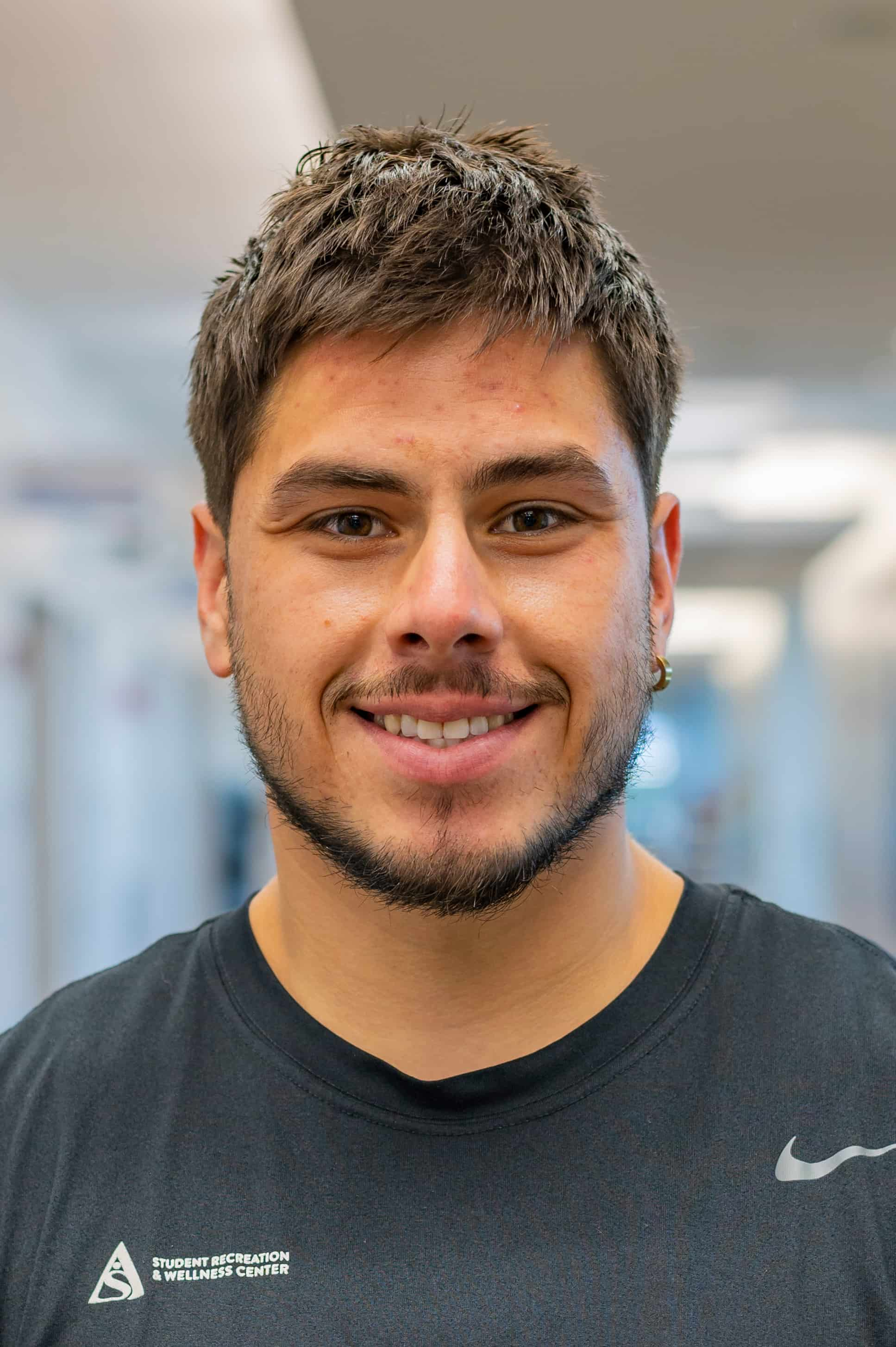 Omid Razaie
Omid Razaie is a Sport and Exercise Psychology master's student at Long Beach State University. He earned his bachelor's degree at the University of California, Irvine and his personal training certification from the National Academy of Sports Medicine (NASM). He hopes to continue his education after graduation by pursuing his Ph.D. while continuing to act as a personal trainer. Omid has a deep appreciation for sports, with basketball being his favorite. He aims to imbue clients with an inclusive and balanced attitude towards fitness by helping them acheive their goals while simultaneously laying the foundations for safe and effective exercise technique. He believes longevity is an often-neglected key factor of exercise through his experiences with rehbilitation and corrective exercise. Though muscle gain and fat loss are his specialties, he looks forward to working with clients from all backgrounds with a variety of goals.
Need some additional accountability?
Staying motivated during your fitness journey can be hard. Make things a little bit easier with a 6-week Fitbook, a fitness and wellness goal-setting journal! Fitbook offers daily food logs, workout logs and journaling questions that can make tracking your progress a little more enjoyable. Visit the fitness desk for more information.
Fitbook Lite - $13 or FREE with purchase of a 10-session personal training package
Success Stories
"It has been amazing working with Tori. I am losing weight, gaining strength and flexibility, and my balance has improved. The progress I have made has been faster than I expected."
"Working with Julia has been beneficial to me. Ever since working with her, I come to the gym more and feel happier about my progress. (Julia) is on time, easy to communicate with, and very organized. I look forward to my sessions."
"Working with Lydia has give me strength, stamina, and joy. I feel relaxed and look forward to the workouts and discussions about healthy living."
"Working with Ryan Jabola has helped me regain my strength after knee surgery."
"Before personal training, I had been to gyms before but felt intimidated by all the exercises and equipment. I started going to personal training to learn proper form and to get more comfortable working out. My trainer Brittany is patient with me and tailors my exercises to my abilities. She gives me feedback that helps build confidence in my abilities and encourages me to persevere. Thanks to our training, I am on track to run next year's Long Beach Marathon. Training with Brittany has given me vital experiences that will help me continue building a healthier lifestyle."